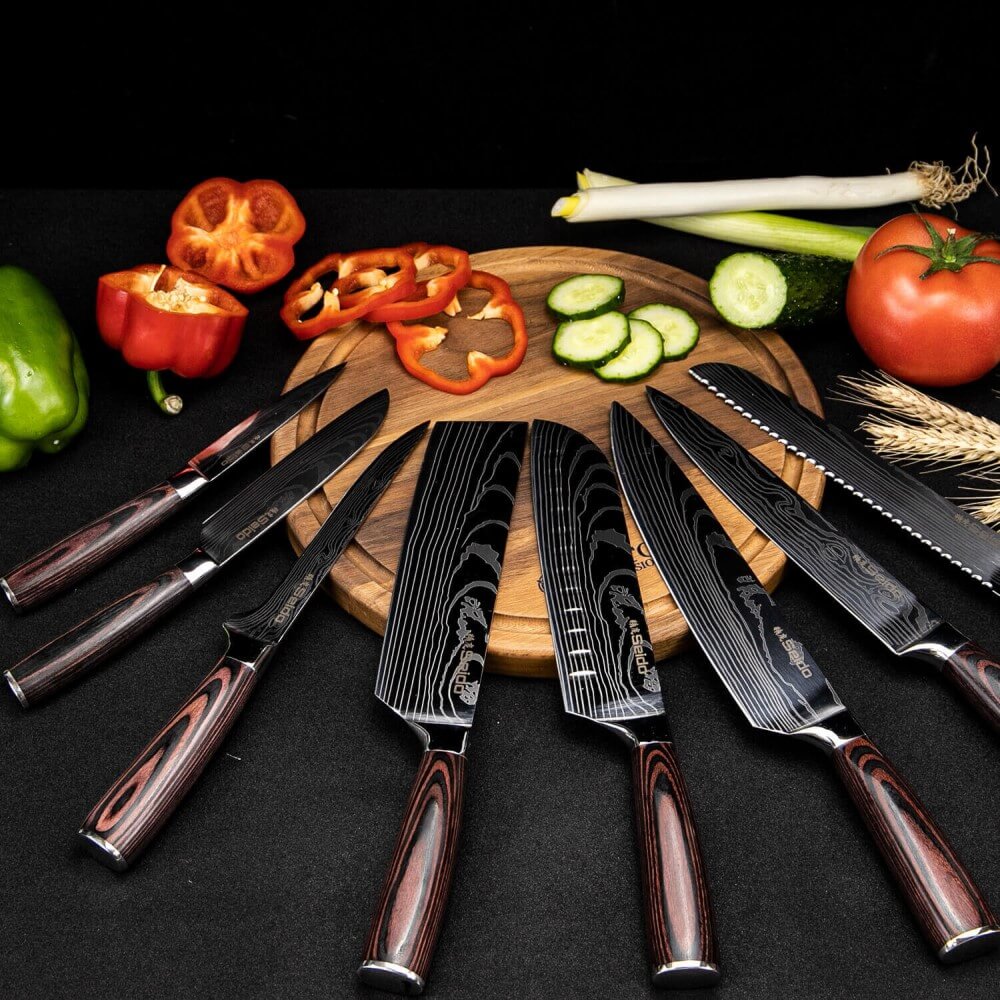 Japanese Knife Sets and Chef Knives
Get your razor sharp SEIDO™ Chef Knives Today
SEIDO:
accuracy; precision; lucidity (japanese)
Discover true precision with Japanese Chef knives. Experience unparalleled accuracy when mincing, dicing, and slicing. Consider these best selling knives from Seido.
- Featured On -

Seido Knives
Artisan Chef Knives
Quality-made, honest priced, high-carbon stainless steel chef knives

Seido Knives are hand forged and offer the best of both German and Japanese craftsmanship
Shop Now →
The Best Chef Knives Ever Made
Japanese Master Chef Knives
Empower yourself with Seido Knives and start preparing better meals today
Shop This →
I'm a Chef with 16 years of experience, I've used many knives and I must say Seido knives are simply fantastic! Definitely hands down, the best quality knives out there at an honest price.

- Rosie P.
This Seido kitchen knife set is flawless! So sharp! The wood handle is beautiful and feels like an extension to my hand. It doesn't hurt my hand when chopping food like some of the other brands

- Helen B.
Thank you Seido for making such an amazing product. I absolutely love the knife set. I enjoy cooking and I use the chef's knife everyday: it cuts so well!

- Lisa C.
★★★★★

I use the Seido Chef knife everyday when preparing meals for my family. It cuts through food like butter! I can't imagine using any other knife. They're amazing!

Brian Hollan
Master Chef Knife Set
No kitchen, cook or chef should be without these knives
Watch our SEIDO™ 8-Piece Japanese chef knife set product unboxing video and review
Shop Now →
Premium high-carbon stainless steel kitchen knives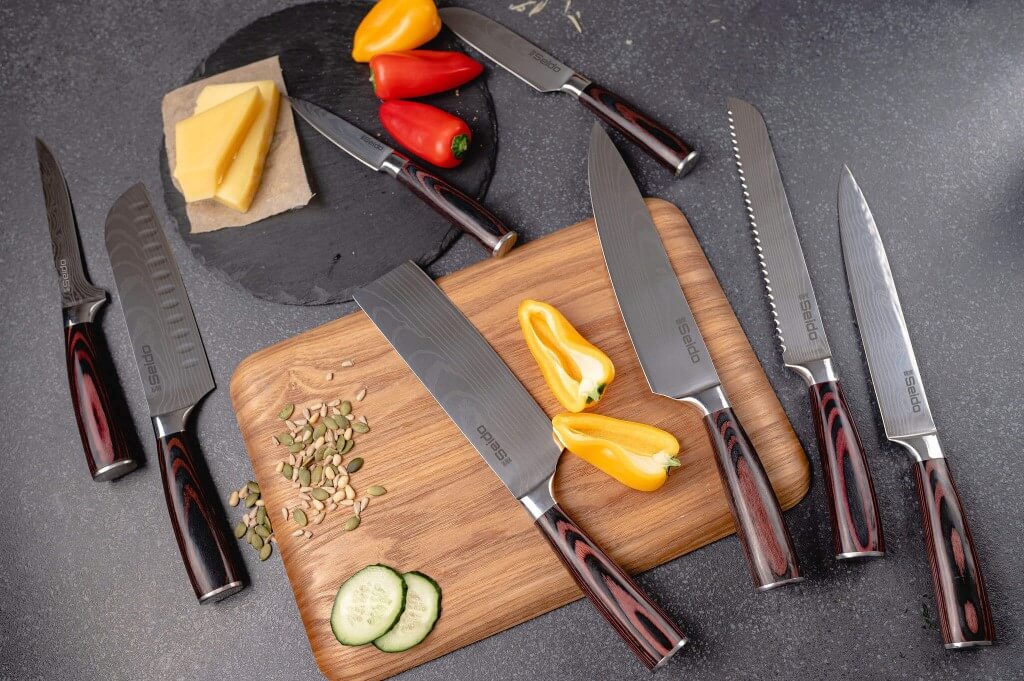 Seido 8-Piece Master Chef Knife Set
Shop Now →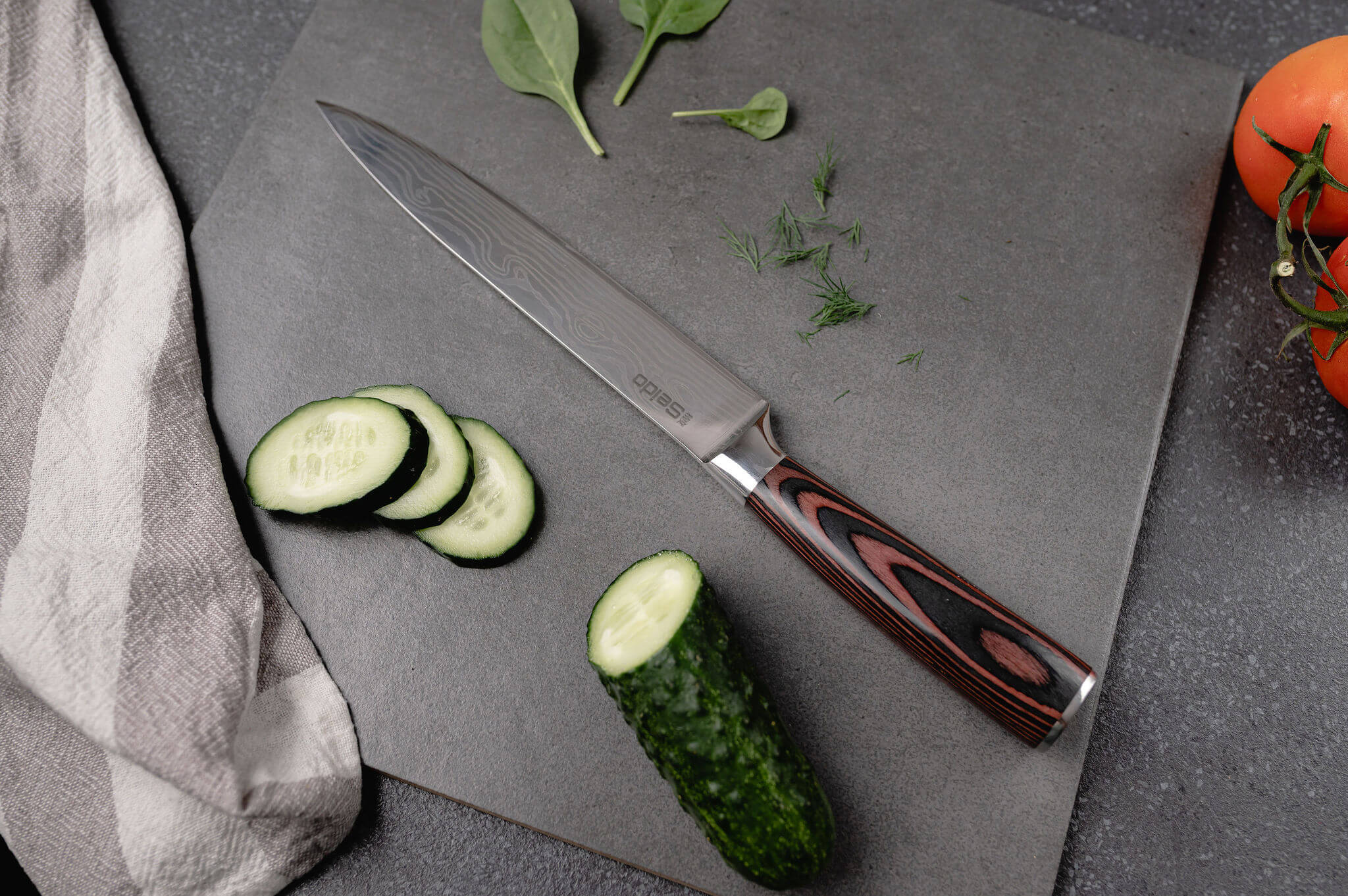 Seido 8" Slicing Knife
Shop Now →
Seido 7" Nakiri Knife
Shop Now →
Artisan Craftsmanship at its finest
Our passion for cooking and Japanese craftsmanship, led us to creating the best and most affordable Japanese kitchen knives.
Shop Now →
100% Satisfaction Guaranteed
You are fully protected by our Money Back Guarantee policy. If you don't like our products over the next 30 days, then we will gladly refund your money. No questions asked!
SHOP WITH CONFIDENCE
Payments are made securely through our 100% safe, secure & encrypted checkout. Along with a Buyer Protection policy.
Buy Now. PAy LAter
INTEREST-FREE.
Instalments by Afterpay is an easy payment service that allows customers to make purchases now and pay for them in four payments made every 2 weeks without any interest.
Simply shop online and add items to your shopping bag and checkout as normal. At the checkout choose Instalments with Afterpay as your payment method.
It's that easy!
Japanese Knives
At Seido, you can get high-quality Japanese knives, like the Gyuto, also known as the Japanese chef's knife. These knives feature a razor-sharp edge that gives you clean, precise cuts.
You'll also get thin, clean slices when cutting fish or herbs. It's important to note that there are different types of Japanese knives. Some are designed for chopping vegetables, and others are designed for cutting fish and meat.
Our 8-piece Japanese Master Chef Knife Set gives you every type of kitchen knife in one complete set.
EQUIP YOUR KITCHEN WITH QUALITY KNIVES
When it's time to add quality to your cookware, these Japanese kitchen knives can be just the thing. You can use them for all your cutting needs and add aesthetic appeal to your kitchen.
Join +100,000 Happy home cooks and professional chefs